Account Executive (Founding)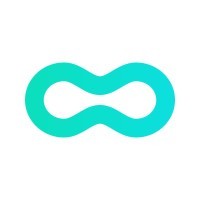 Mytos
Sales & Business Development
United States
Posted on Friday, March 24, 2023
We're
Mytos
and we build machines that automate the growing of human cells. Join us, and you'll unleash scientists, accelerate their research and help get medicines to patients earlier. We're a low-ego, high-urgency
team
on a mission to accelerate science.
We're solving one of the last highly manual processes in biotech: cell culture. Mytos has now fully automated the production of some of the hardest and most valuable to grow cells: iPSCs. The FDA modernisation act has paved the ways for advanced cell models to replace animal testing. Mytos is helping realise this future.
We have over $1.2m in pre-orders from some of the biggest pharma and biotech and we are live on both coasts of America. If you join Mytos today as a founding member of the sales team, you'll be part of explosive growth riding on industry-changing wave in biotech.
This will be amongst Mytos' first sales hires and you will report directly to the commercial Co-Founder, Ignacio. This role will play a key role in breaking new ground in an industry and take advantage of the free run Mytos has on this large and growing market. This won't be your standard sales role, you'll be joining Mytos on the ground floor of what is set to be an exhilarating journey in becoming a category defining company accelerating the development of new cures.
This role will be based in North America and will involve travel to our main customer hubs in Massachusetts and California as well as our London (UK) HQ. We are open to remote working (Mytos has office-space in San Rafael, CA and Alewife, MA) but expect frequent travel to key locations for commercial and internal company meetings.
Activities and responsibilities:
Lead generation and prospecting
You will independently lead on identifying companies that would benefit from using Mytos' automation. You will use a broad array of tools and networks to source leads.
Consistently hitting and exceeding targets by working the scientific team to thoughtfully engage key customer stakeholders though the buying journey.
Data management and reporting
Ensuring our CRM (Hubspot) is a single source of truth and also reporting key figures to help analyse sales performance.
Strategy and optimisation
You'll work directly with the founders to report on and analyse sales performance with a view of optimising sales processes, strategy and ensure sales is providing key insights for Mytos' roadmap.